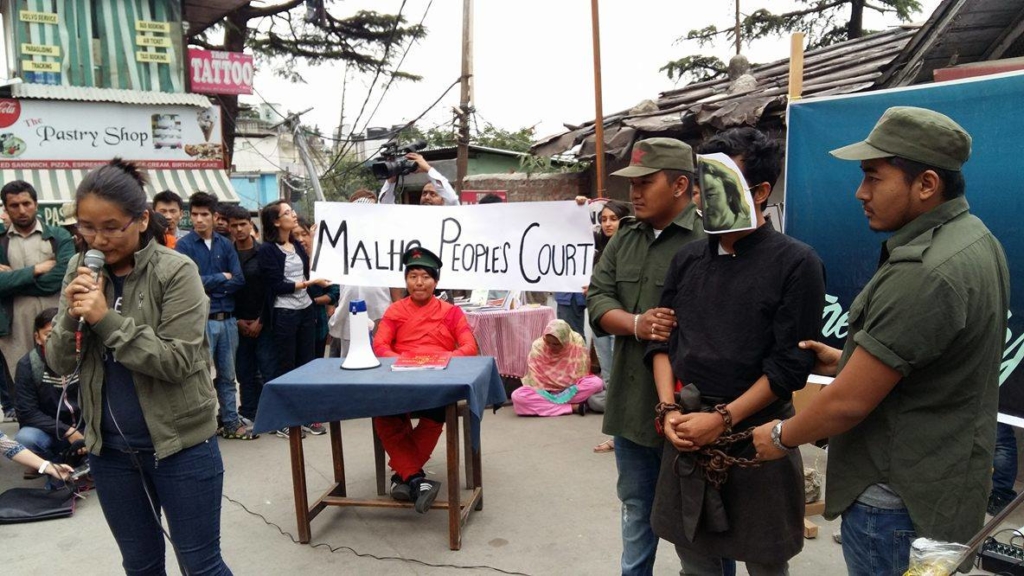 Students for a Free Tibet-India staged a bold street theater protest to amplify the case of imprisoned Tibetan writer and intellectual Drukar Gyal (aka Shokjang) today on World Press Freedom Day.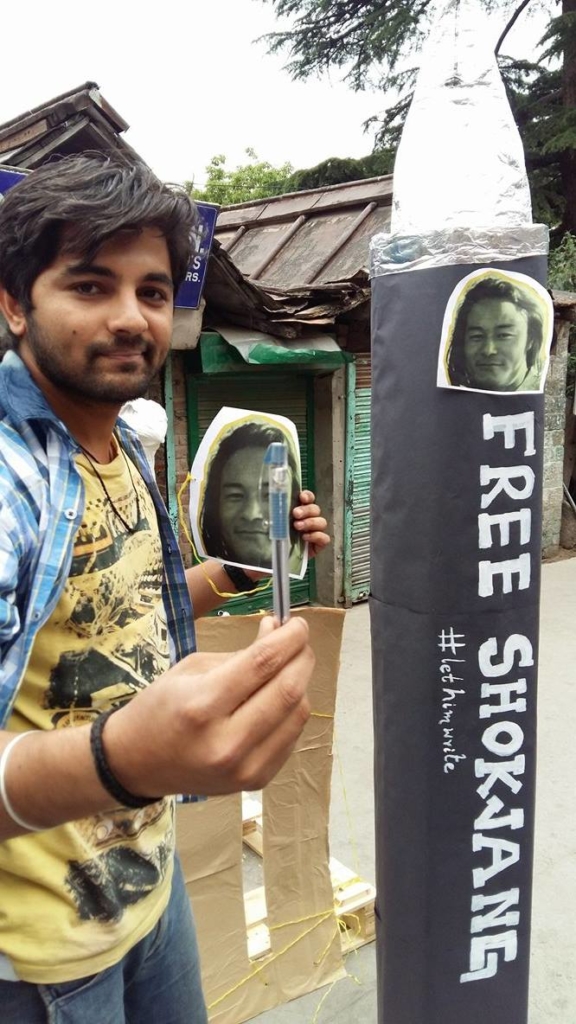 Rinzin Choedon, Grassroots Director, Students for Free Tibet-India, said, "With this street theatre action we want to highlight Shokjang's case and at the same time bring to light the plight of other writers and intellectuals who are suffering under CCP's regime. We urge you all to take action for his immediate release."
Drukar Gyal, also known by his pen-name Shokjang, was detained by Chinese authorities on 16 March 2015 by national security police officers from a hotel in Rebkong, Amdo, eastern Tibet (Chinese: Tongren County, Huangnan Tibetan Autonomous Prefecture , Qinghai province). On 17 February 2016, Shokjang was sentenced to 3 years with two years suspension of political rights by Malho (Chinese: Huangnan) People's Court (in Qinghai). Details of the charge against him have not been released by the Chinese authorities.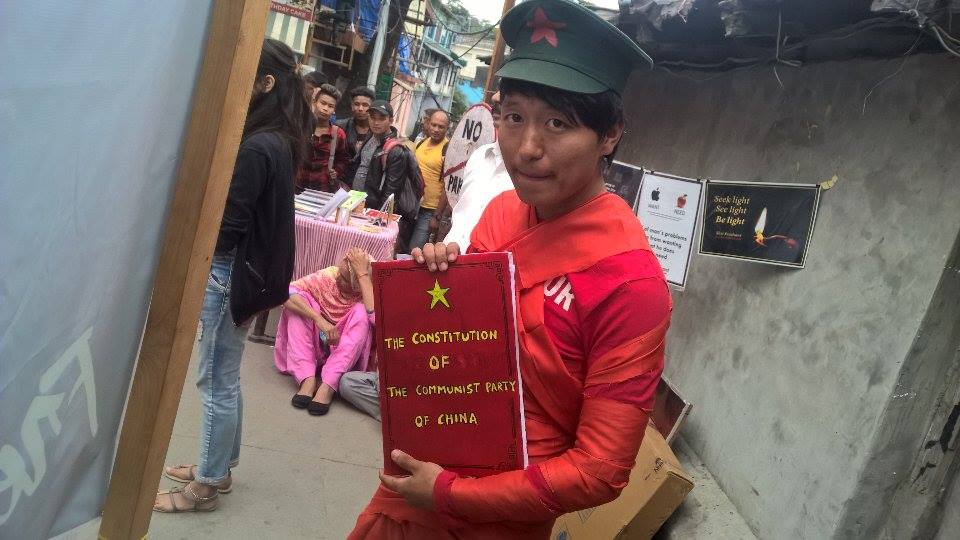 In an act of defiance, Shokjang submitted a 12 page handwritten letter addressed to Higher People's Court of Qinghai arguing his innocence following the three year sentence. The letter has since been circulated widely on social media.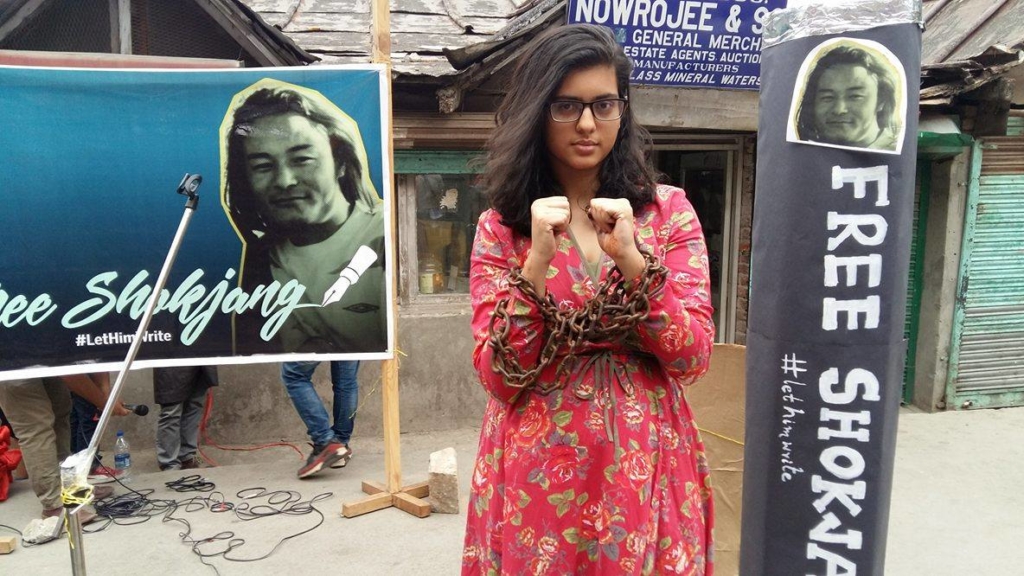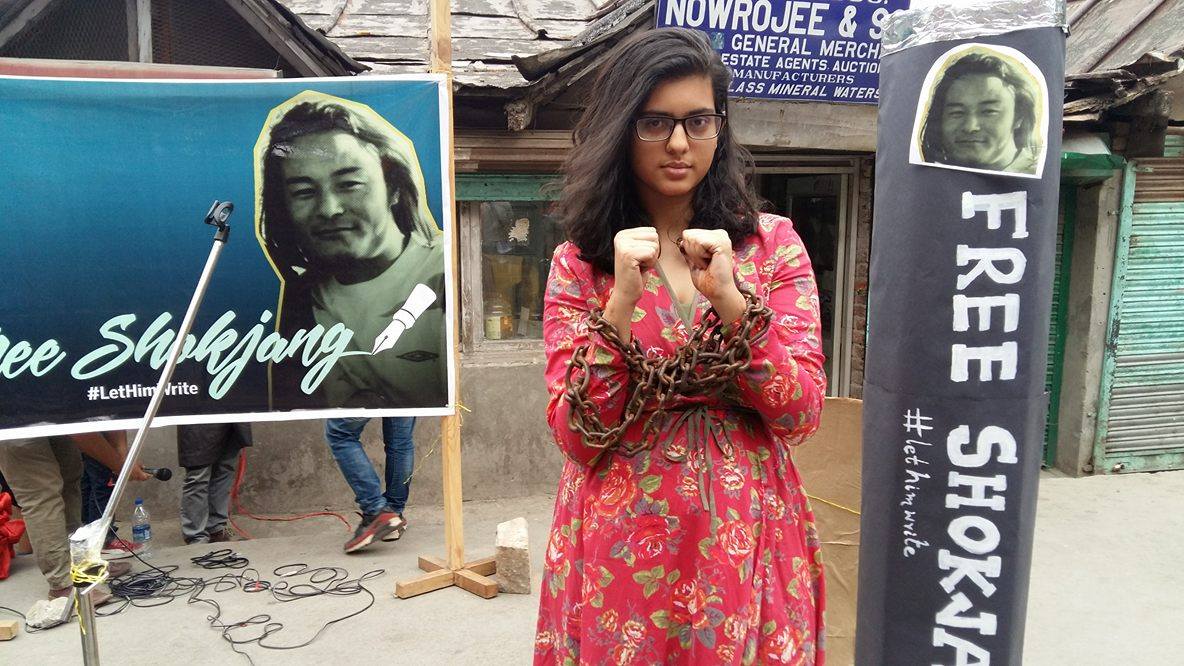 Tenzin Tselha, National Director of Students for Free Tibet-India, said,"The arrest of a writer and intellectual like Shokjang reveals the insecurity of the Chinese Communist Party. The charges under which he was arrested show that the Chinese constitution is nothing more than a symbolic entity in." She further added, "The handwritten appeal letter by Shokjang from prison is a new form of resistance by Tibetans inside Tibet. I believe that Shokjang chose to directly challenge the CCP Regime by writing this letter."