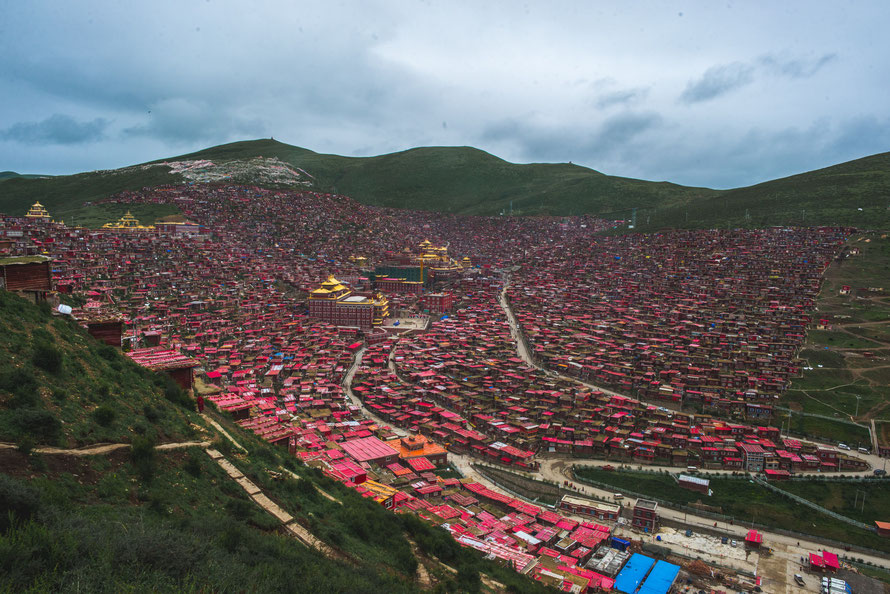 Regional Tibetan Youth Congress and Students for a Free Tibet – India organized a vigil on August 10 to protest against the demolition of Larung Gar, the world's largest Tibetan Buddhist Academy. Locals of Dharamshala joined the vigil to condemn the Chinese government's demolition of this iconic Buddhist community. The multi-year plan, which aims to downsize Larung Gar by 50% and evict at least half of its 10,000+ residents, began on July 20th, 2016.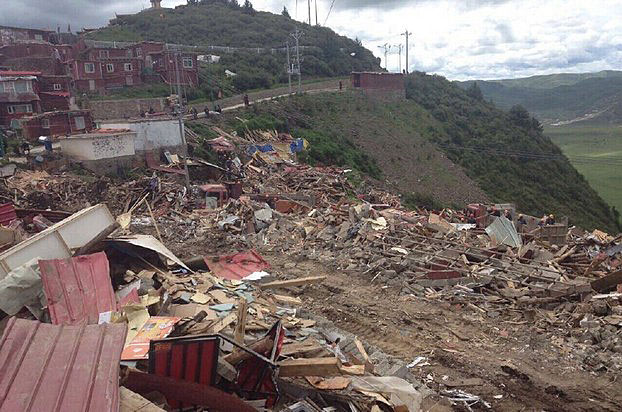 On August 8, Radio Free Asia broke news of a Tibetan nun, Rinzin Dolma, from Larung Gar who hung herself on July 20 to protest the demolition. According to Radio Free Asia, "she left a note behind in which she wrote about how she could not bear the pain of the endless Chinese harassment of innocent Buddhists who quietly studied at the institute."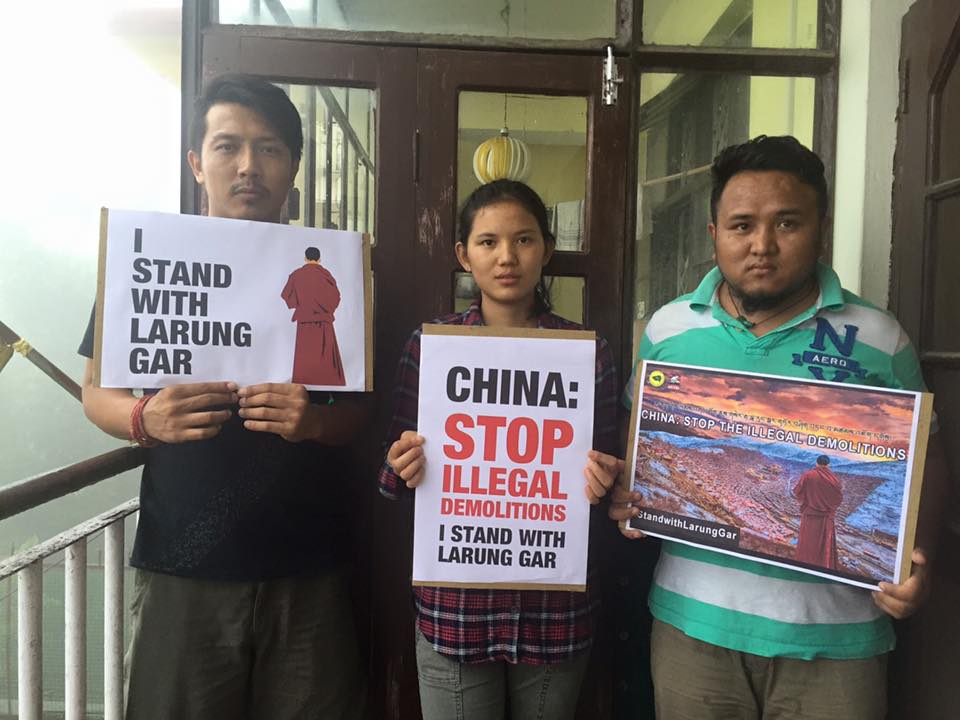 This act of demolition of the world's largest Tibetan Buddhist Institute is consistent with the Chinese government's harsh policy in Tibet which violates the right of Tibetan people to practice freedom of religion and belief. We strongly condemn this act by the Chinese Government and call on the international community and world leaders to publicly condemn the illegal demolition of Larung Gar.