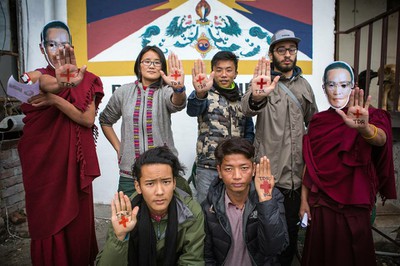 April 7, 2015 marked 13 years since Tenzin Delek Rinpoche's arrest. Rinpoche is a respected Buddhist teacher and Tibetan community leader who has been a prisoner of the Chinese state. Every day he spends in prison is one day too many.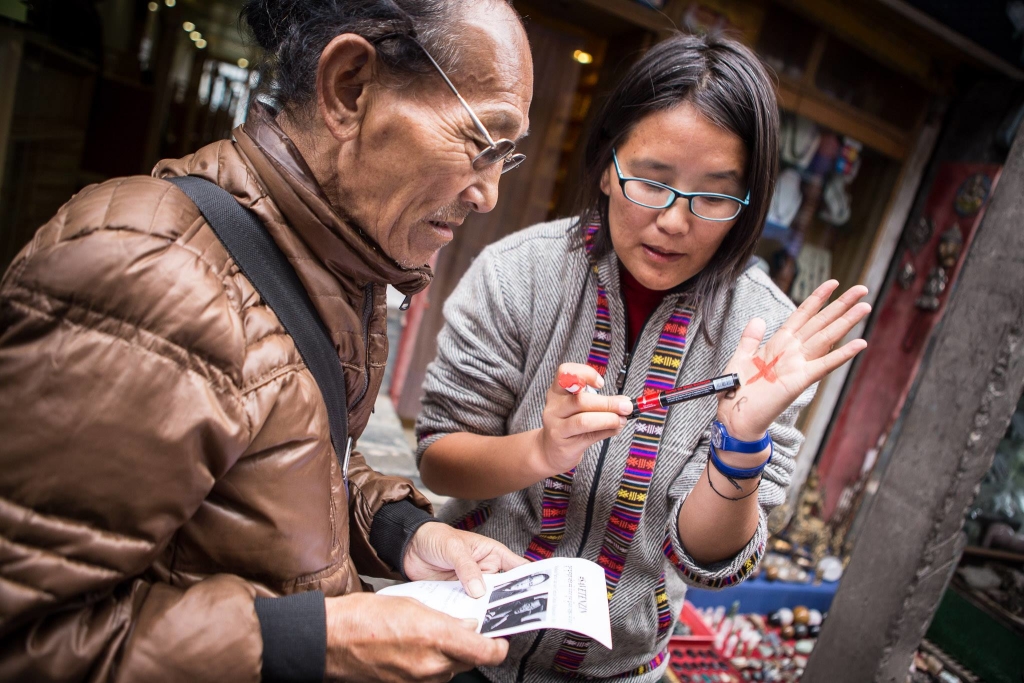 On April 7, SFT and Tibet groups took  action to call for Tenzin Delek's  immediate  release. We joined his family  and students across the world to create  the public  attention this campaign  deserves and urged governments to  push China to release  Tenzin Delek  Rinpoche.
Tenzin Delek Rinpoche was charged with  "causing explosions" and "inciting separatism", charges for which no evidence has ever been provided and he has steadfastly maintained his innocence. His original trial (December 2002) was not held in accordance with international fair trial standards and he was denied the right to be represented by lawyers hired by his family.
Tenzin Delek Rinpoche is in extremely poor health with a serious heart condition and high blood pressure. During a rare visit his family spoke to a doctor who told them that he believed Tenzin Delek Rinpoche needed surgery.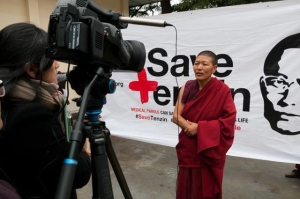 Tenzin Delek Rinpoche is eligible for medical parole under Chinese law, being chronically unwell and having served at least seven years of his sentence. An official application for medical parole was made by Tenzin Delek's family in 2014. To date, his family has not heard from the authorities about this legitimate application.
In Dharamsala, we marked the day with a political theater reenactment of Tenzin Delek Rinpoche's imprisonment and a book launch by the students of Tenzin Delek Rinpoche in exile on the life story of Tenzin Delek Rinpoche. The Speaker of Tibetan Parliament in Exile Mr. Penpa Tsering attended the event as the chief guest. Attendees signed a joint petition from the International Tibet Network appealing to world governments to urgently pursue the medical parole of Tenzin Delek Rinpoche.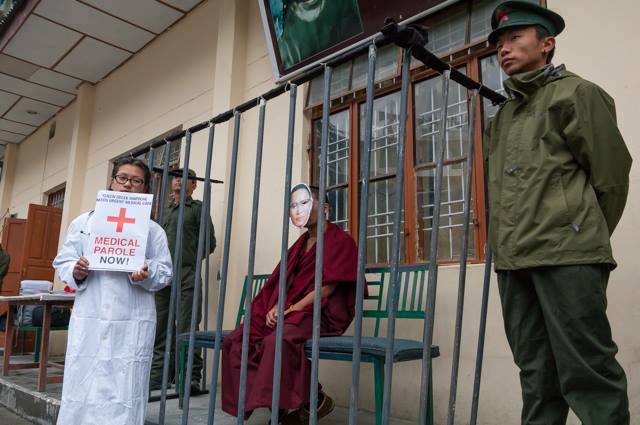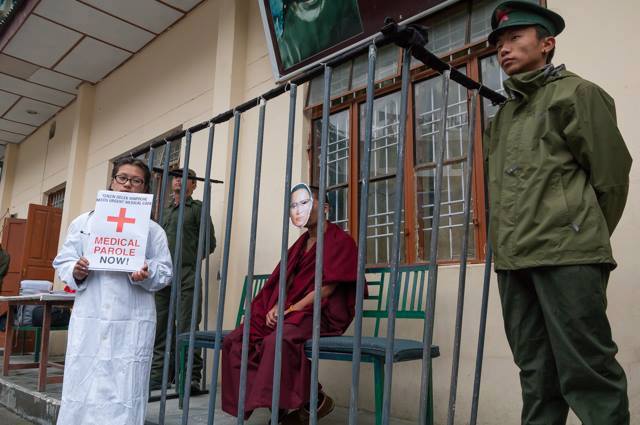 Our chapter in Delhi observed a Candlelight Vigil from the Tibetan settlement in Majnu-ka-Tilla to Delhi University North Campus, collecting signatures along the way. SFT Bangalore carried out a signature drive in college campuses around Bangalore.
Our Campaigns Director, along with Ven. Lobsang met with representatives of various Embassies in New Delhi, including the European Delegation, Japan, United States of America, Austria, Germany, Switzerland, Australia, and the United Nations Information Desk.
Click here for more updates Save Tenzin Delek