FREE TIBET! ACTION CAMP 2017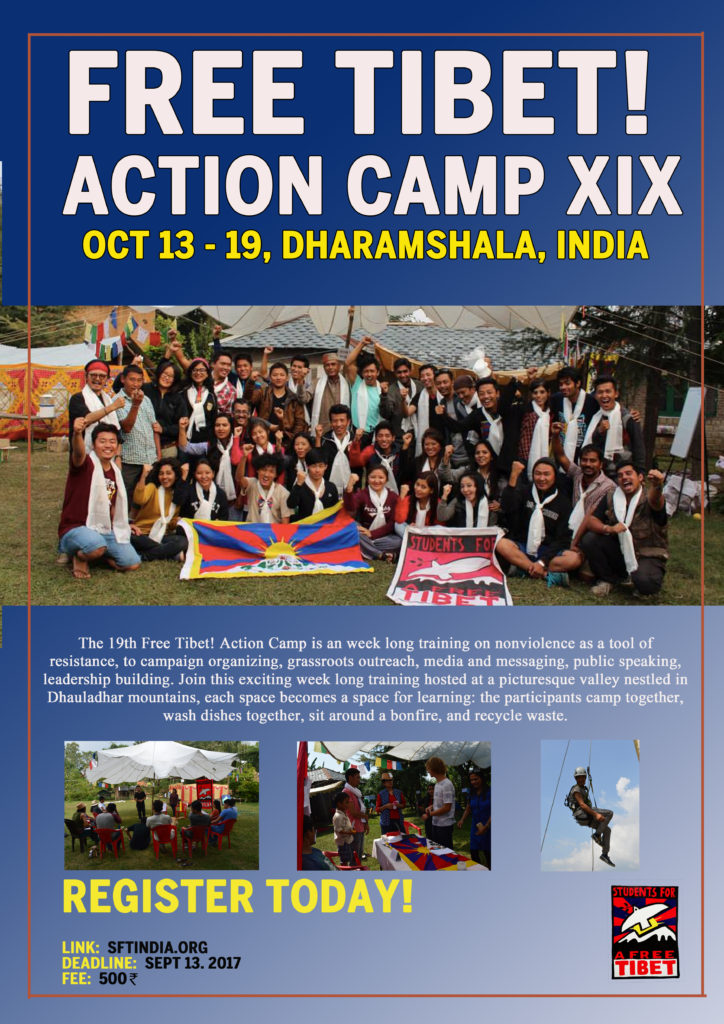 SFT-India organized its first Free Tibet! Action Camp in 2006, with a host of trainers from our International Office in New York. In the fall of 2013 we organized our first Action Camp with an all-India team. We believe this is a testimony of the power of nonviolent resistance training. All our trainers at the 2017 Free Tibet! Action Camp have been through rigorous SFT strategic nonviolence and leadership building trainings, and are today confident trainers themselves. We had over 40 participants from all corners of India; Tibetans & Indians, students, young professionals, and freedom enthusiasts!
Hosted at a picturesque valley nestled in Dhauladhar mountains, each space becomes a space for learning: the participants camp together, wash dishes together, sit around a bonfire, and recycle waste. Action Camp covers a range of workshops from deconstructing nonviolence as a tool of resistance, to campaign organizing, grassroots outreach, media and messaging, public speaking, leadership building and personality development. We employ an informal teaching method, using games, group exercises and trust games to enable each participant to step outside their comfort zones, and discover the leader in them.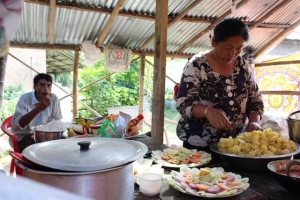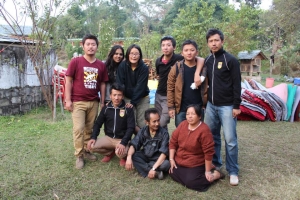 XVII Free Tibet! Action Camp is coming up in Dharamshala, India

When: October 13 – October 19, 2017
Where: Dharamshala, India
Register: sftindia.org
Registration Deadline: Wednesday, September 13, 2017
Click to register