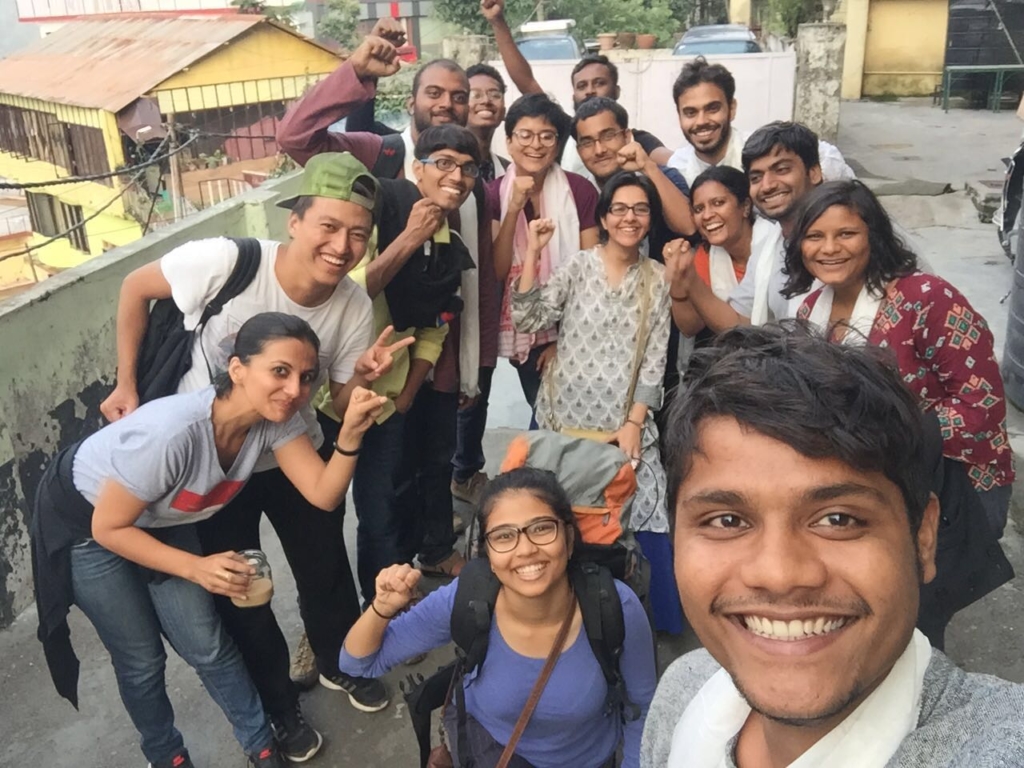 Hyderabad, Nagpur, Cochi, Delhi, Guwahati, Mumbai, Bangalore – 15 Indians, students and young professionals, joined us in the exile capital for a week to learn about the Tibetan Freedom Movement.
Started in 2009, Little Lhasa Program has become one of the key platforms to introduce Indians to the Tibetan community-in-exile, and learn about Tibetan culture, politics, identity and history.
THROWBCAK – LITTLE LHASA 2014
Dharamshala, June 2014 –  Participants from Spain, Poland and across India joined us at Students for a Free Tibet- India in the home of the Tibetan Exile Community in India for our annual flagship program "Little Lhasa" from June 18 to 23, 2014.
This empowering program lets the participants experience Tibet and explore Tibet's current political situation, its unique culture, heritage and history in Mcleod Ganj.
"Little Lhasa is a profoundly eye-opening experience – somewhat like a gestalt shift – I don't think any of us can ever look at a news feed, media article or political statement about Tibet and China without being instantly transported to the Gu-Chu-Sum exhibition or hearing Ama Adhe's heartrending narrative," said Richa Agarwal, a student from Tata Institute of Social Sciences, Mumbai. She adds, "What Little Lhasa also does is show us a way in which we can be participants rather than mere spectators in this critical war for human rights and cultural autonomy. An experience that I wish more and more students could be a part of!"
In the course of a week, Little Lhasa program  creates an opportunity for the participants to  engage with Tibetan activists, leaders and  former Tibetan political prisoners and visit  places like Norbulingka, Tsug-la-Khang,  Nechung Monastery, Tibetan Govt-in-Exile,  Library of Tibetan Works and Archives, and  Tibetan Children's Village.
"The Little Lhasa event is not just stimulating    to the mind but to the body and soul. Its a  wonderful roller coaster ride that fills with joy  at its peaks and makes you aware of the harsh  realities at the lows. An experience I'm willing  to take all over again," said Madhuvanti, a  student at College of Arts, Delhi.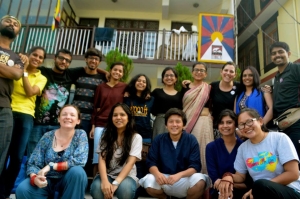 Apart from being a learning experience, the    program was packed up with a lot of good  moments- walking around the streets of  Mcleod, playing with the gurgling bundles of  joy at TCV's baby room, enjoying the shopping,  enjoying the local music at Seed Cafe, great  food and some amazing friendships.
Ved Dhadphale, a participant from Pune,  described the soul of the Little Lhasa in one  line, "A perfectly intense socio-cultural adventure."
It indeed is an adventure and we hope that you join us for Little Lhasa 2016!