Participate in SFT's hard-hitting campaigns to free political prisoners, stop China's destructive infrastructure projects in Tibet, and get government leaders worldwide to take action for Tibet. Together we can raise the stakes of occupying Tibet for the Chinese government, until Tibet is free.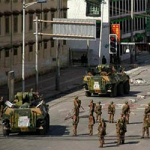 Protest China's human rights abuses in Tibet and help create political space for Tibetans to openly organize political and cultural opposition to China's occupation. Also join the campaign for the release of Tibetan political prisoners.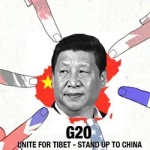 Take political action for Tibet by lobbying your government's leaders to speak up for Tibet, organize rallies and protests targeting Chinese leaders when they travel abroad, take part in international days of action, and commemorate historic dates within the Tibet movement.
Environment and Economic Rights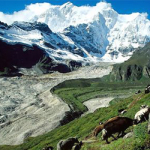 With the long-term strategy of making the occupation of Tibet too costly for the Chinese government to maintain, we work to stop corporations and international institutions from providing financing for the occupation by doing business with China in Tibet.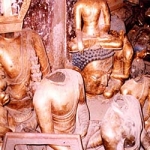 A Cultural Renaissance is underway in Tibet, with an endless stream of poems, essays, songs and paintings devoted to Tibetan language, identity, culture, and the enduring spirit of Tibetan resistance. Learn how you can be a part of the Renaissance.