SFT-INDIA'S PRESS CONTACTS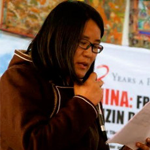 Tenzin Tselha was born to a Tibetan refugee family in Ladakh. She did her schooling from Tibetan Children Village school in India. She did her undergraduate studies in Education from Punjab University, after which she completed her Masters in English Literature from Pune University, where she also founded an SFT chapter. She was a participant in SFT-India's Free Tibet! Action Camp in 2010, and took intensive climb action training at Action Camp in 2013. She joined Students for a Free Tibet-India as Grassroots Director in 2013, and has traveled extensively across India visiting our chapters, holding trainings, and inspiring youth.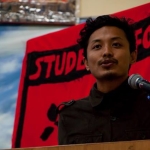 Lobsang Tseten was born and brought up in a refugee settlement in Pokhara, Nepal. He completed his studies from St Joseph College of Arts and Science with a Masters Degree in Mass Communication. During his college days, he was the Chapter Director of Students for Free Tibet – Bangalore Chapter. He was responsible for generating and executing campaign, raising awareness on the issue and organizing profile raising events.
After completing his studies, he worked for International Tibet Network as an Asia Regional Coordinator for almost two years. He is currently positioned as SFT India's Campaigns Director.